Personal, Social and Health Education (PHSE)
At Blakesley CE Primary School, PSHE is at the core of what we do and enables our children to become independent, confident, healthy and responsible members of society, as well as developing the "whole child" intellectually, morally, socially and spiritually.
Through our whole-school approach to PSHE, it is our belief that excellence in these areas will lead to excellence across the curriculum and beyond in later life. PSHE is taught across the school on a weekly basis.
Our PSHE curriculum equips children with relevant and meaningful content, which is supported through a strong emphasis on emotional literacy, building resilience and nurturing mental and physical health. With an ever-changing society, we are able to provide our children with a strong understanding of the diverse world around them and support them in playing a positive role in contributing to the school and the wider community. Weaving through the heart of our PSHE teaching, is a commitment to enhancing and promoting our core Christian values.
Wellbeing
Wellbeing is a priority for us here at Blakesley CE Primary School. We focus on the potential benefits to everybody's physical and mental health by ensuring we have opportunities to consider all aspects of wellbeing in our everyday lives. Activities are provided that promote positive health and wellbeing, and help us to learn strategies to maintain good physical and mental health in addition to regular PE and PHSE lessons. We help children to learn ways to build resilience, develop positive mental health and learn life-long strategies to build, maintain and protect their wellbeing.
Coram Life Education Classroom
Each year we have a visit from the Coram Life Education Classroom, exploring some Personal Health Social and Citizenship Education (PHSCE) themes including Being Me, Feelings and Decisions within the theme of 'Helping Children Make Healthy Choices.'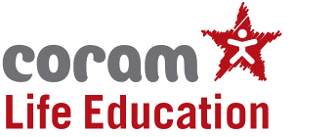 Through meeting Harold the Giraffe and his friends, or being aliens on an adventure to a theme park in outer space, these fun, engaging and memorable life skills lessons include discussions, watching short films and thinking about how our choices and behaviours can affect our health and learning.